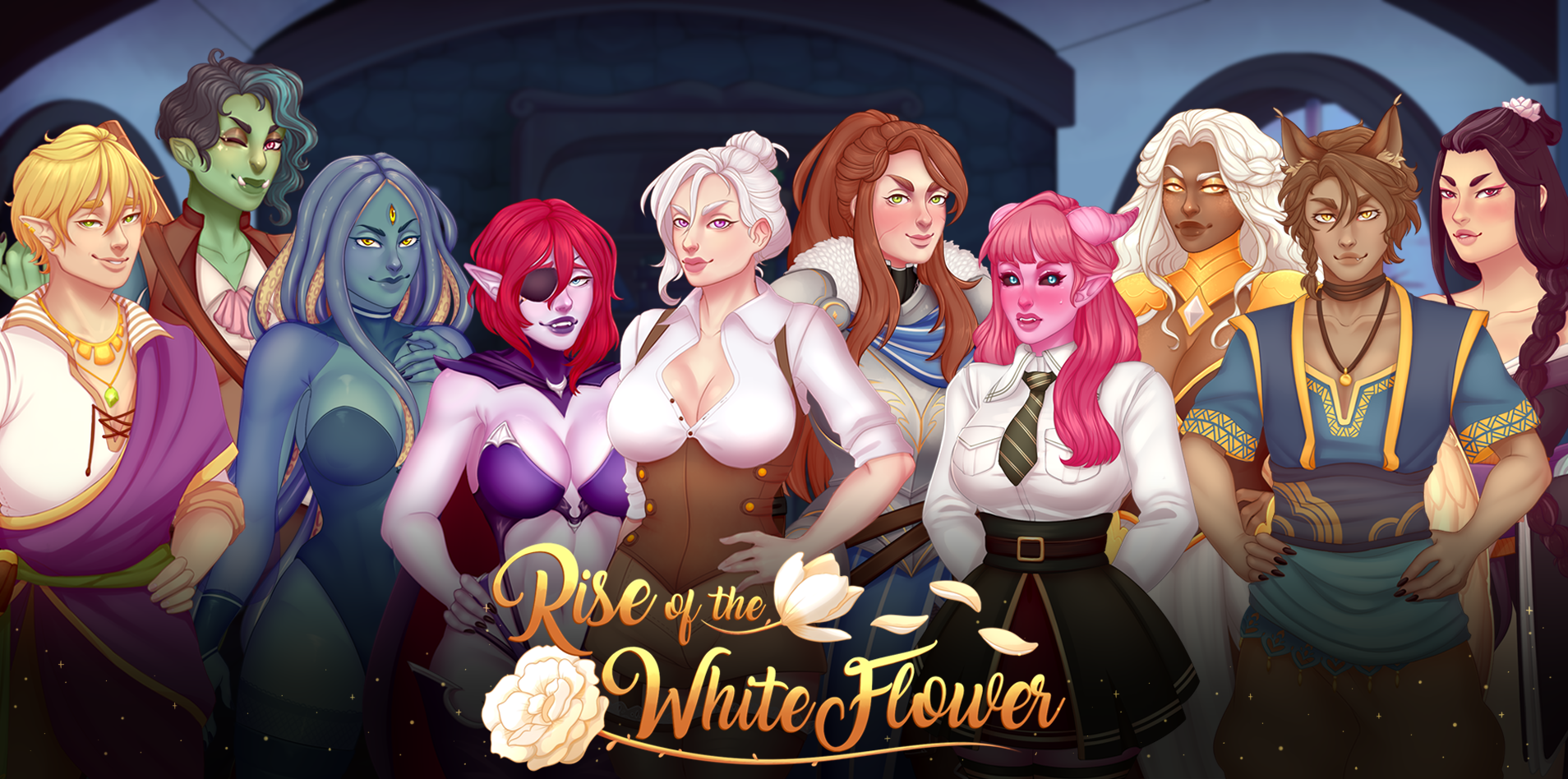 Rise of the White Flower
Hello, hello!
While we're still working on chapter 9 and it's not yet ready for a full release, we decided to release half of it already
The scenes in this chapter consist mostly of a new chapter in Catherine's adventure as she is made a commander of an Imperial Legion. She goes around recruiting her companions to her legions, and of course, Catherine being Catherine, getting into a few lewd situations!
We hope you enjoy!
Files
RotWF Ch9 0.8.5 - Linux.zip
647 MB
Jun 01, 2022
RotWF Ch9 0.8.5 - Mac.zip
645 MB
Jun 01, 2022
RotWF Ch9 0.8.5 - Windows.zip
645 MB
Jun 01, 2022
RotWF Ch9 0.8.5 - Android Compressed
725 MB
Jun 02, 2022
RotWF Ch9 0.8.5 - Android
Jun 27, 2021
Get Rise of the White Flower