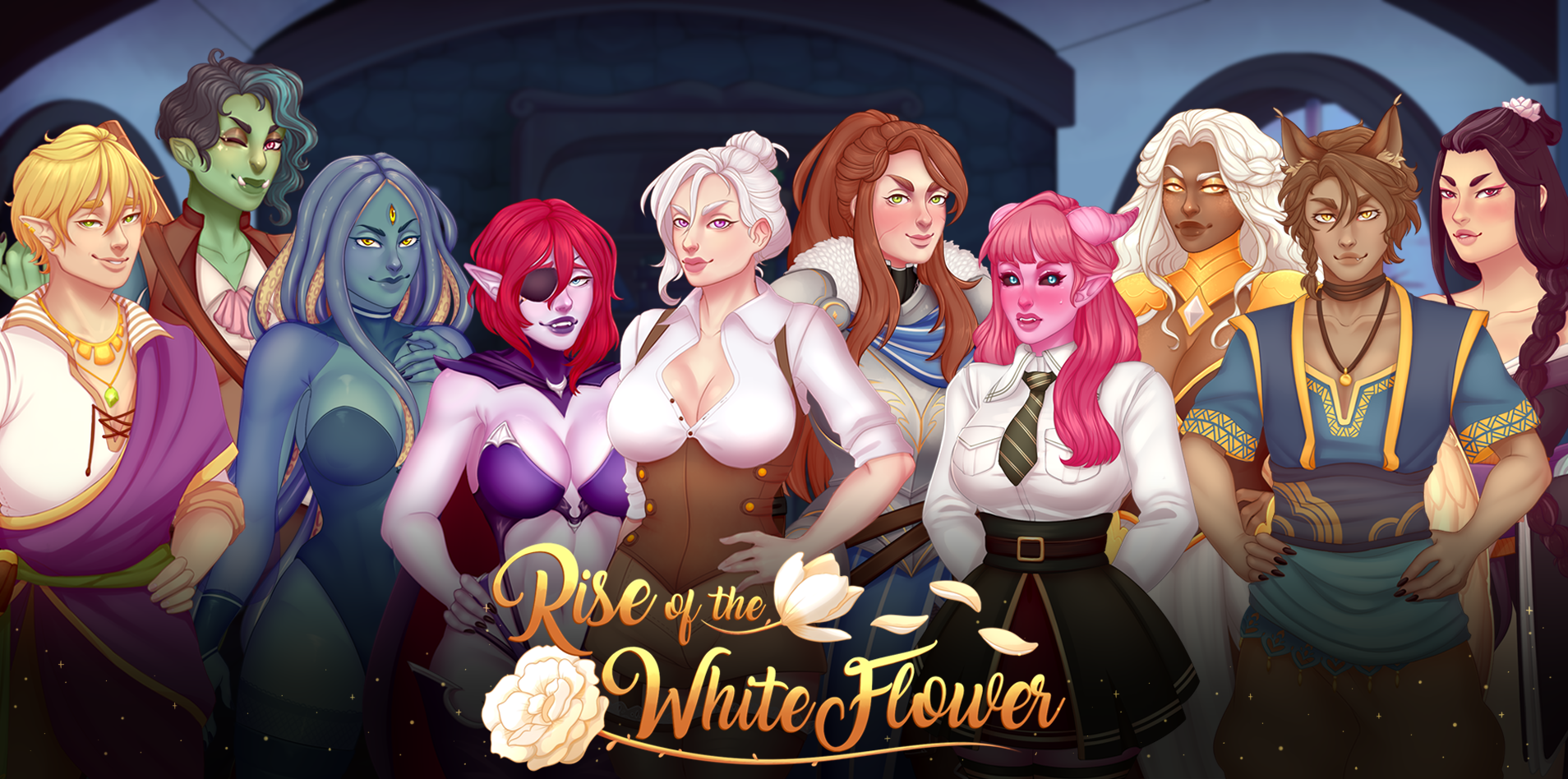 Rise of the White Flower
Hello hello once more, you lovely people! <3 We are once again thrilled to bring another chapter of Rise of the White Flower for you all!
Chapter 7 starts a new quest in Catherine's story, a combat-filled adventure into the frozen lands of Valante, can Catherine and the gang figure out what is going on? Or will they succumb to the cold and the relentless attacks of the frost orcs?
Of course, a new chapter wouldn't be complete without many steamy scenes! New sexy events include a tavern brawl with the broody knight Marius, an obedience lesson with Jeanne, and a late-night treat for Kyo!
Now, what are you waiting for? Go play, and please tell us what you think!! <3
Files
RotWF Ch7 - Windows
579 MB
Nov 27, 2021
RotWF Ch9 0.8.5 - Android
Jun 27, 2021
Get Rise of the White Flower